News and Events
The Department of Languages and Literatures has a vibrant offering of scholarly and public events. However, our news, events, job postings, and media clippings are not translated from the language in which they originally appeared. For the backlog of news and events going back to 2017, please visit our German website.
Public Relations contact: anna.chatzinikolaou@clutterunibas.ch
News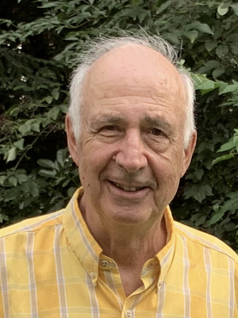 / People
Ehemaliger Professor Georges Lüdi gestorben
Der emeritierte Professor für französische Sprachwissenschaft, Prof. Dr. Dr. h.c. Georges Lüdi, ist im Alter von 78 Jahren verstorben.
/ Events, Campus
British and Irish culture: SAUTE's 75th anniversary
On the 13th May 2022, we celebrated British and Irish culture in Basel to honour SAUTE's 75th anniversary. Prof. Dr. Michelle Witen gave an illuminating talk on James Joyce's Ulysses to mark the centenary of its publication. This was…
/ News, Info
Ausschreibung: Wissenschaftliche Hilfsassistenz für das Tutorat Neuere deutsche Literaturwissenschaft
Der Fachbereich Deutsche Sprach- und Literaturwissenschaft, Abteilung für Neuere deutsche Literaturwissenschaft sucht für das Herbstsemester 2022 (1.8.2022–31.1.2022) EINE WISSENSCHAFTLICHE HILFSASSISTENZ FÜR DAS TUTORAT NEUERE DEUTSCHE…
/ Studies, Continuing Education, Info
Komma-Kurs für Studierende der Deutschen Philologie und anderer Fachrichtungen
Kämpfen Sie Arbeit für Arbeit, Essay für Essay mit den Kommas? Haben Sie die Komma-Regeln nie richtig gelernt und werden das ungute Gefühl nicht los, sie nie und nimmer richtig zu beherrschen? Dann lassen Sie sich im Komma-Kurs von Dr.…
/ Research, Events, Info
Jubiläumsausstellung 'Mehrsprachigkeit' ab 20. Mai 2022 im sprachpanorama laufenburg
Welche Rollen spielt Mehrsprachigkeit in unserem eigenen Leben und in unserer Gesellschaft? Die Ausstellung greift umfassend individuelle und gesellschaftliche Aspekte der verschiedenen Dimensionen von Mehrsprachigkeit auf. Für diese…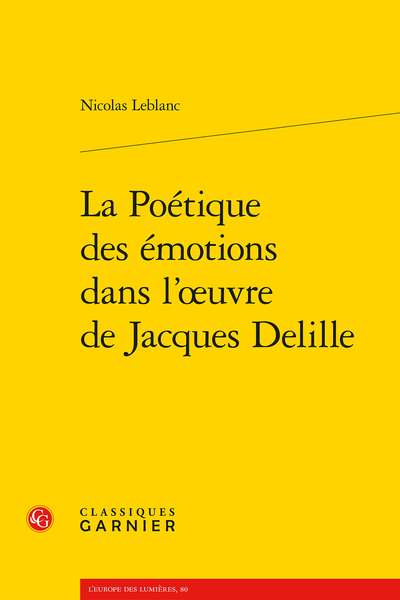 / News, Research, People, Info
«La Poétique des émotions dans l'œuvre de Jacques Delille»
Nouvelle parution de Nicolas Leblanc (Universität Basel)
/ News, Research, People, Info
«Die Frage ist nicht ob, sondern welche Ideologie wir wollen.»
Prof. Dr. Martin Luginbühl führte ein Interview über gendergerechte Sprache mit «Out&About Basel», einem Non-Profit Verein mit Sitz in Basel, dessen Ziel es ist, Menschen aus der Kunst- und Kulturbranche den Einstieg ins Berufsleben zu…
/ Research, Info
Neuerscheinung: Beckett and Media
Balazs Rapcsak (Basel), Mark Nixon (Reading) and Philipp Schweighauser (Basel) publish Beckett and Media, which features twelve new essays by leading Beckett scholars and media theorists.  eISBN: 9781526145840 DOI:…
/ Studies, Events, Campus, Info
Online-Infoabend Master 2022
Am Online Infoabend Master, welcher am 17. März stattfindet, ist auch das Departement Sprach- und Literaturwissenschaften vertreten.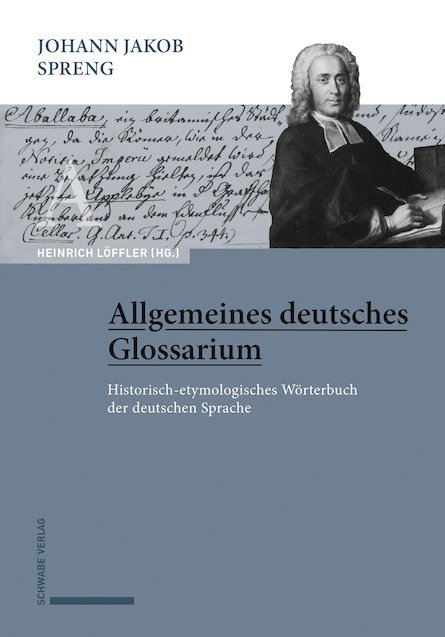 / Research, People, Info
Neuerscheinung: Johann Jakob Spreng, Allgemeines deutsches Glossarium
Prof. Dr. Heinrich Löffler (bis 2004 ordentlicher Professor für Deutsche Philologie an der Universität Basel) gibt das historisch-etymologische Wörterbuch der deutschen Sprache im Schwabe Verlag heraus.