News and Events
The Department of Languages and Literatures has a vibrant offering of scholarly and public events. However, our news, events, job postings, and media clippings are not translated from the language in which they originally appeared. For the backlog of news and events going back to 2017, please visit our German website.
Public Relations contact: anna.chatzinikolaou@clutterunibas.ch
News
/ Studies, Continuing Education, Campus, Info
Persönliche Integrität Kursangebot / Personal Integrity Course Program
Toleranz und Respekt sind zentrale Werte, die wir an der Universität Basel vertreten und leben möchten. Diskriminierung, sexuelle Belästigung und Mobbing werden nicht geduldet. Zu diesen Themenbereichen hat das Diversity Team der Uni Basel…
/ Research, People, Campus
"Detektivarbeit in Feld, Wald und Wiese"
Die Linguistin Dr. Jacqueline Reber gibt Einblick in ihre Arbeit in der Orts- und Flurnamensforschung. Der Artikel erschien am 21. Februar 2022 in den News und im Newsletter der Universität Basel.
/ Research, People, Info
"MILOŠ FORMAN - Grausam komisches Theater"
Georg Escher ist Dozent für Tschechisch am Slavischen Seminar der Universität Basel und Übersetzer. Er beschäftigt sich mit tschechischer Alltagskultur des 20. Jahrhunderts und den deutsch-tschechischen Kulturbeziehungen. Für den Blog des…
/ News
"Oswald Eggers Poetik: Buchstabensalat, marktfrisch"
Die Frankfurter Allgemeine Zeitung berichtet über das Gespräch zwischen Prof. Ralf Simon und Oswald Egger im Rahmen einer Veranstaltung des Literaturarchivs Marbach.
/ Studies, Info
"Böse von Jugend an". Sünde und Schuld in Theologie, Judaistik und moderner Literaturwissenschaft. Seminar mit Studienreise und internationaler wissenschaftlicher Konferenz in Moskau
Wieder-Ankündigung/-Ausschreibung mit neuem Termin im Juni 2022
/ Studies, Info
Im FS 2022 bietet der Masterstudiengang Literaturwissenschaft für das Modul "Literaturwissenschaftliche Praxis" wieder exklusive Veranstaltungen an
Archiv & Edition: Andreas Mauz: 64217-01 - Seminar: Archiv/Edition: Literaturwissenschaft im Archiv. Eine Einführung https://vorlesungsverzeichnis.unibas.ch/de/semester-planung?id=265437 Literaturkritik: Daniel Graf: 64216-01 -…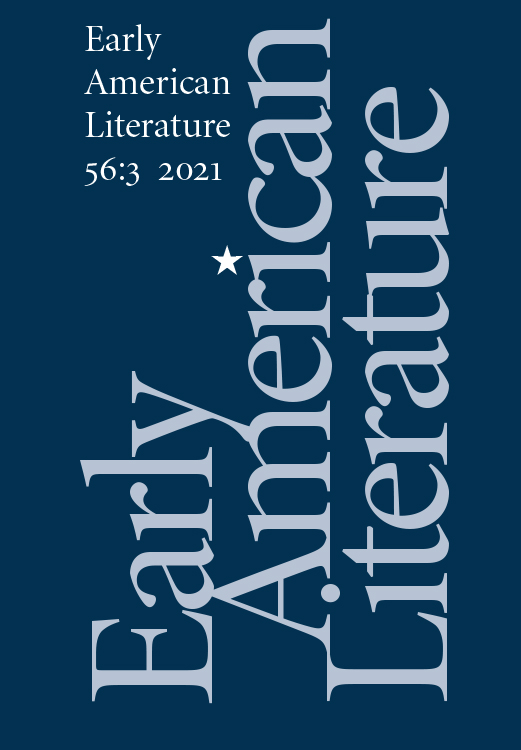 / Research, People, Info
Prof. Philipp Schweighauser publishes essay on "Antifiction Fictions"
The text appears in the journal of the Modern Language Association's American Literature Division 1, Early American Literature 56.3 (2021).
/ Research, People
«Türöffner für Spekulationen – Eine Expertin über Wahrheit, Lüge und die Rhetorik dazwischen»
Prof. Dr. Nicola Gess im Gespräch mit dem Tageblatt Luxemburg. Das Interview führte Wiebke Trapp. Veröffentlicht wurde der Artikel am 3. Februar 2022.
/ Research, People
«Türöffner für Spekulationen»
Am 3. Februar 2022 erschien ein Interview mit Prof. Nicola Gess im Luxemburger Tagblatt. Darin spricht sie unter anderem über ihre Neuerscheinung «Halbwahrheiten».
/ Research, Doctorate/PhD, Info
Hermann Paul Scholarship in Linguistics 2022
The Hermann Paul School of Linguistics at the University of Basel (Switzerland) and the Albert‐Ludwigs‐ University of Freiburg (Germany) is offering one scholarship for a PhD candidate in Basel, starting between August 1st and September 1st…
Upcoming Events
17:30 - 20:00
Location:
Aula 001 Kollegienhaus Uni Basel
Events, Public event
Inauguración Ejercicio: "Cine y cultura peruana actual" (66021)
Past Events
10:15
Organizer:
Dr. Mirjam Weder
Workshop, Continuing Education
Komma-Kurs für Studierende der Deutschen Philologie und anderer Fachrichtungen
18:15
Location:
Maiengasse 51, Saal 105

Organizer:
Iberoromanistik
Public event, Guest lecture / Talk
Tarde Guineana
16:15 - 18:00
Location:
Online via Zoom

Organizer:
Iberoromanistik, Uni Basel
Public event, Guest lecture / Talk
«¿Se puede inventar un Lenguaje Inclusivo? Les hablantes, las normas y el cambio social »
12:15 - 13:45
Location:
On site

Organizer:
Englisches Seminar, Uni Basel
Guest lecture / Talk
Self-praise speech act: corpus-based approach
12:00
Location:
Deutsches Seminar, Nadelberg 4
Public event
Melinda Nadj Abonji zu Gast im Masterstudiengang Literaturwissenschaft Etudes littéraires – Literary Studies
10:15 - 12:00
Location:
Vesalianum, Great Lecture Hall

Organizer:
Englisches Seminar, Uni Basel
Guest lecture / Talk
"Neo-Victorianism and Memories of Empire: Settler (Trans-)Migration between Romance and Contestation "
13:00 - 14:00
Location:
Great Lecture Hall

Organizer:
Englisches Seminar, Uni Basel
Guest lecture / Talk
Remapping the outmoded in rural England, 1870-1995.
15:00
Location:
QuartierOase Bruderholz, Bruderholzallee 169, Eingang Gundeldingerrain
Public event
«Halbwahrheiten und Verschwörungstheorien»
17:00 - 20:00
Location:
Kaisersaal Theater Fauteuil/Tabourettli, Spalenberg 12, 4051 Basel

Organizer:
GRACE Uni Basel
Public event, Other events
diss:kurs 2022
14:15
Location:
Online via Zoom

Organizer:
Englisches Seminar
Public event, Guest lecture / Talk
The role of learners' classroom emotions in Foreign language learning