In addition to the philological Bachelor's and Master's Degrees, the range of courses offered by the Department of Languages and Literatures also includes interdisciplinary subjects and degree programs that extend beyond the department. For doctoral students, the Doctoral Program in Linguistics (Hermann Paul School of Linguistics) and the Doctoral Program in Literary Studies are offered.
In the case of the purely philological BA and MA degrees, students acquire a basic number of credits points as part of the interphilological course offerings. More detailed information on this can be found in the respective curricula and guides.
At the Faculty of Humanities and Social Sciences, interphilology is both an integral part of the BA and MA subjects as well as of the specifically interphilological Master's Program in Language and Communication (Linguistics) and the Master's Program in Literary Studies (Literaturwissenschaft/Etudes Littéraires/Literary Studies).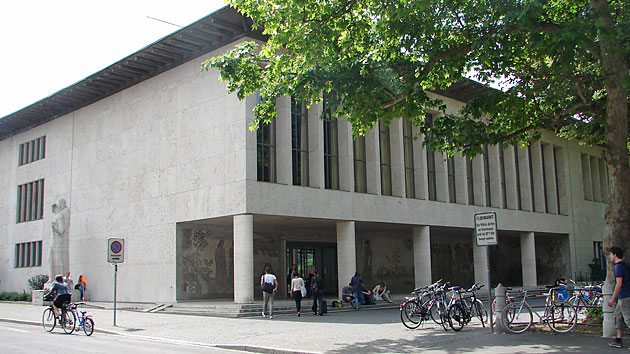 University of Basel
Office of Student Affairs
Petersplatz 1
4001 Basel
Switzerland
Phone: +41 61 207 30 23
E-mail: studsek@clutterunibas.ch