News and Events
The Department of Languages and Literatures has a vibrant offering of scholarly and public events. However, our news, events, job postings, and media clippings are not translated from the language in which they originally appeared. For the backlog of news and events going back to 2017, please visit our German website.
Public Relations contact: anna.chatzinikolaou@clutterunibas.ch
News
/ Research, Doctorate/PhD, Info
Ausschreibung Anschubstipendien Doktoratsprogramm Literaturwissenschaft
Das Doktoratsprogramm Literaturwissenschaft der Universität Basel schreibt zwei einjährige Anschubstipendien über CHF 30 000 aus (Antritt: 1. April 2023). Diese sollen vielversprechende Nachwuchsforschende darin unterstützen, ihr…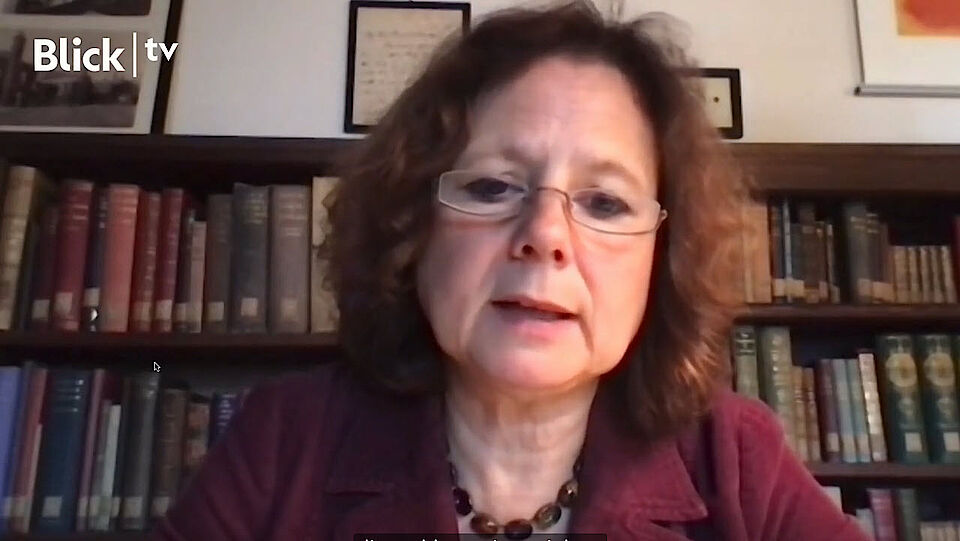 / People
Prof. Dr. Ina Habermann comments on the future of the UK and the Commonwealth
Prof. Ina Habermann has been invited by Swiss newspaper Blick to comment on the future of the United Kingdom and the Commonwealth of Nations following the death of Queen Elizabeth II (1926-2022) and the succession of Charles III as a…
/ Research, Studies
Ringvorlesung der Basler Literaturwissenschaften - Schmerz und Schmunzeln: die Verkörperung des Lachens
Die interphilologische Ringvorlesung der Basler Literaturwissenschaften befasst sich in diesem Semester mit dem Thema "Schmerz und Schmunzeln: die Verkörperung des Lachens" und versammelt Vorträge von Basler Forschenden und internationalen…
/ Research, Studies
Ringvorlesung: Sprache und Kommunikation: verbal, digital, multimodal
Die Sprache gilt als ein distinktives Merkmal unserer Spezies. Menschliche Sprache(n) sind aber nicht nur in Hinblick auf ihre Komplexität einzigartig, sondern auch in Hinblick auf die Diversität: Verschiedene Gruppen kommunizieren in…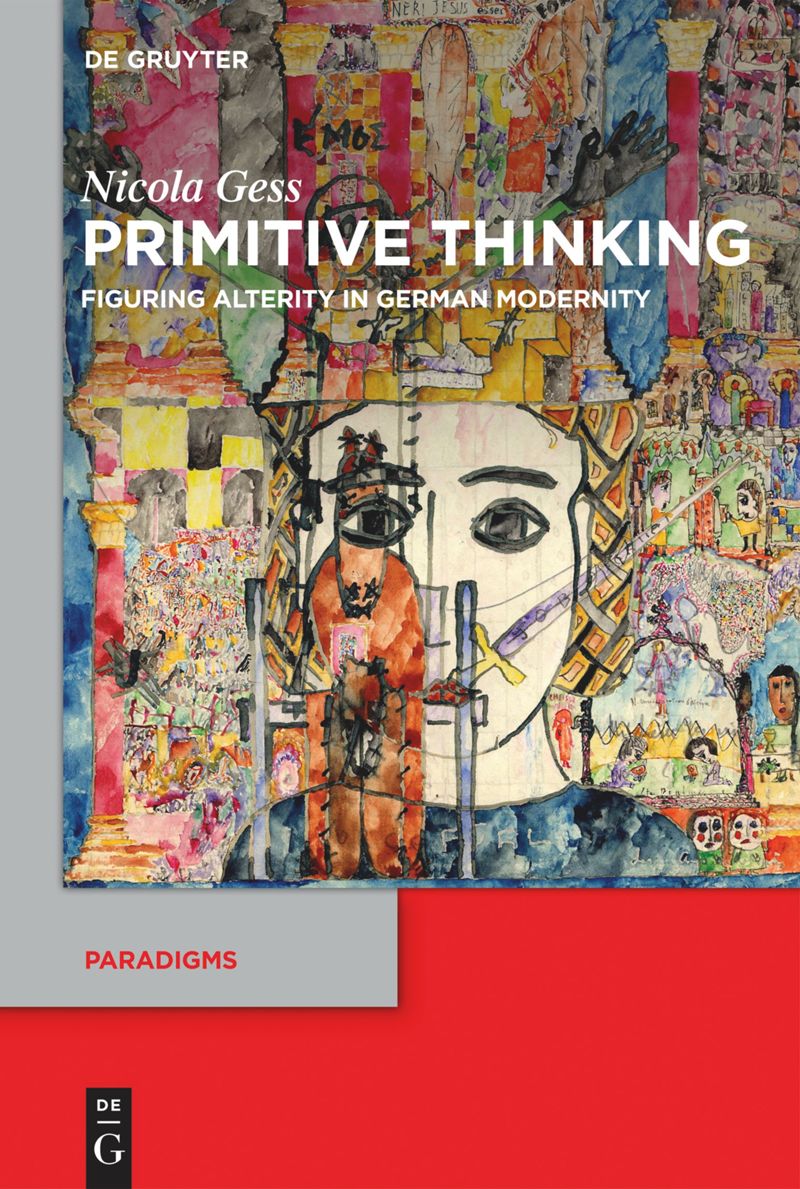 / Research, Info
Neuerscheinung: «Primitive Thinking. Figuring Alterity in German Modernity»
Prof. Dr. Nicola Gess veröffentlicht eine erweiterte und überarbeite Fassung und Übersetzung der Monographie "Primitives Denken".
/ Studies
Im HS 2022 bietet der Masterstudiengang Literaturwissenschaft für das Modul "Literaturwissenschaftliche Praxis" wieder exklusive Veranstaltungen an
Verlag (Archiv, Edition) Lucia Lanz: Seminar: Verlag: Einblick in die Praxis eines Literaturverlags (3 KP) - 66109-01 Literaturvermittlung (Literaturkritik) Martina Kuoni: Seminar: Literaturvermittlung: Formate der Literaturvermittlung…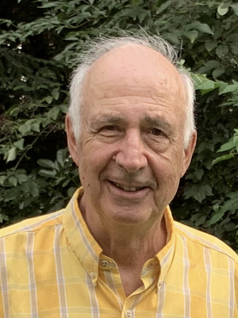 / People
Ehemaliger Professor Georges Lüdi gestorben
Der emeritierte Professor für französische Sprachwissenschaft, Prof. Dr. Dr. h.c. Georges Lüdi, ist im Alter von 78 Jahren verstorben.
/ Events, Campus
British and Irish culture: SAUTE's 75th anniversary
On the 13th May 2022, we celebrated British and Irish culture in Basel to honour SAUTE's 75th anniversary. Prof. Dr. Michelle Witen gave an illuminating talk on James Joyce's Ulysses to mark the centenary of its publication. This was…
/ News, Info
Ausschreibung: Wissenschaftliche Hilfsassistenz für das Tutorat Neuere deutsche Literaturwissenschaft
Der Fachbereich Deutsche Sprach- und Literaturwissenschaft, Abteilung für Neuere deutsche Literaturwissenschaft sucht für das Herbstsemester 2022 (1.8.2022–31.1.2022) EINE WISSENSCHAFTLICHE HILFSASSISTENZ FÜR DAS TUTORAT NEUERE DEUTSCHE…
/ Studies, Continuing Education, Info
Komma-Kurs für Studierende der Deutschen Philologie und anderer Fachrichtungen
Kämpfen Sie Arbeit für Arbeit, Essay für Essay mit den Kommas? Haben Sie die Komma-Regeln nie richtig gelernt und werden das ungute Gefühl nicht los, sie nie und nimmer richtig zu beherrschen? Dann lassen Sie sich im Komma-Kurs von Dr.…
Upcoming Events
21
Sep 2022
-
30
Sep 2022
16:15 - 12:00
Location:
Maiengasse 51, 4056 Basel

Organizer:
Italianistik
Informational event
Italianistik: Settimana introduttiva al semestre autunnale 2022 per gli studenti del primo semestre
13:00 - 14:00
Location:
Great Lecture Hall, Nadelberg 6

Organizer:
Englisches Seminar
Colloquium
Poetical thanatosonics - on the grounds of Polish literature 1939-1945.
16:15 - 18:00
Location:
Kollegienhaus, Hörsaal 120
Lecture series
Interpersonal pragmatics: Communicating relational meaning
12:00 - 13:30
Location:
Online via Zoom

Organizer:
GRACE
Informational event
Online Welcome Day for PhDs and Postdocs
16:15 - 18:00
Location:
Kollegienhaus, Hörsaal 115

Organizer:
DSLW
Lecture series
Episches Gelächter. Hohe Literatur und Humor
16:15 - 18:00
Location:
Kollegienhaus, Hörsaal 120
Lecture series
Intercultural communication in a globalized world
16:15 - 18:00
Location:
Kollegienhaus, Hörsaal 115

Organizer:
DSLW
Lecture series
"Lachend beissen": Beobachtung zum iocoserium der menippeischen Satire nebst einigen Kostproben
16:15 - 18:00
Location:
Kollegienhaus, Hörsaal 120
Lecture series
Empirical literary studies: The study of absorbed reading on online social reading platforms
16:15 - 18:00
Location:
Kollegienhaus, Hörsaal 115

Organizer:
DSLW
Lecture series
Shakespeare and the Ethics of Humour
16:15 - 18:00
Location:
Kollegienhaus, Hörsaal 115

Organizer:
DSLW
Lecture series
Obscene Embodiment in c15-16 French Allegorical Theatre: From Parodic Laughter to Polemical Weapon