/ Research, Doctorate/PhD, People
Nicolas Leblanc publishes La Poétique des émotions dans l'œuvre de Jacques Delille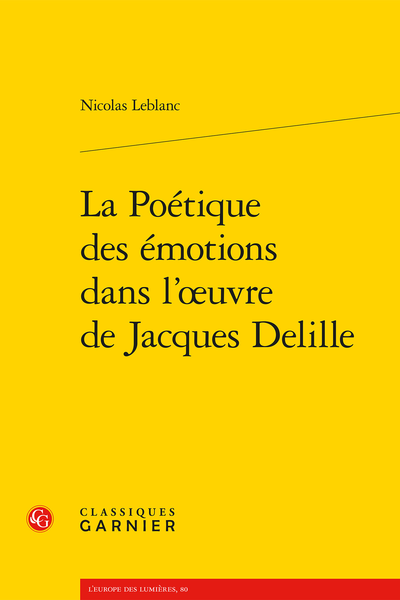 The graduate of the Doctoral Program in Literary Studies publishes his dissertation with Classiques Garnier.
Nicolas Leblanc completed the Doctoral Program in Literary Studies in the fall of 2018. Now, his 500-page dissertation was published by the prestigious French publishing house Éditions Classiques Garnier, founded in 1833. It interrogates the complex and fascinating connections that link Jacques Delille's poems to the field of emotion. By placing his texts in the context of their creation and illuminating them from their own aesthetic, Nicolas reveals how rich and varied their relationship to emotion is.
Congratulations, Nicolas!